YES!
A beer festival celebrating 10 years of HIISI and local brewing in Jyväskylä, Finland. Live music and live beer. In collaboration: Lutakon Lippa & HIISI.BEER/FEST
More info below. We'll continue to add information over the summer, but book your tickets ASAP as this festival is a small and special one. 👍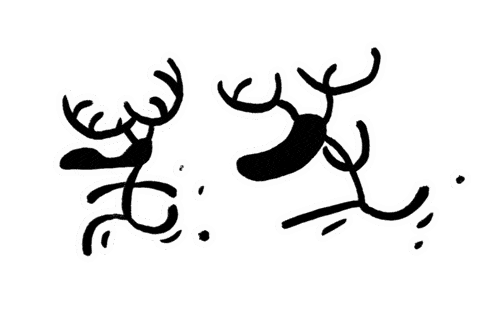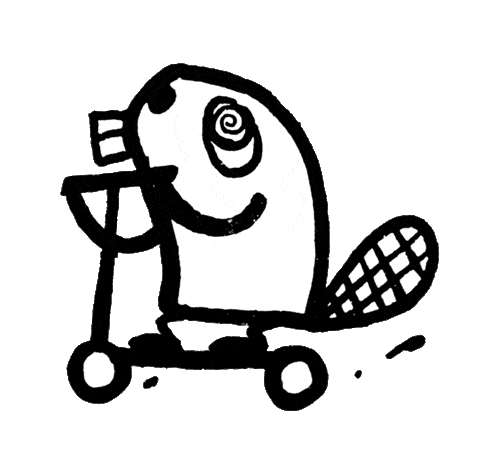 "Where huru is strong, festival is good."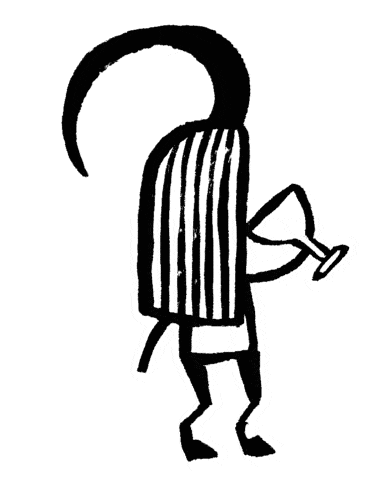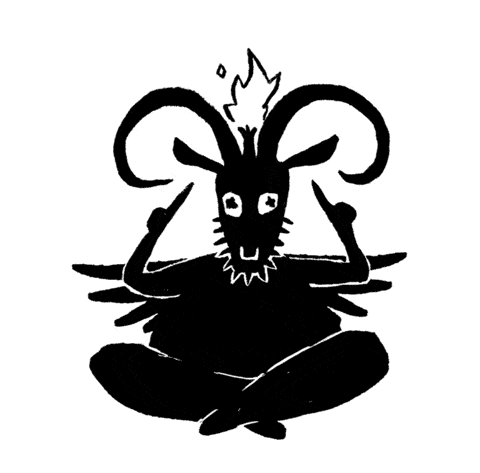 TICKETS
A day pass to the beer festival is included in the ticket price for each artist (only for that particular day). This means you can buy a ticket for each artist you like, ensuring access to those days of the beer festival as well! Simple isn't it?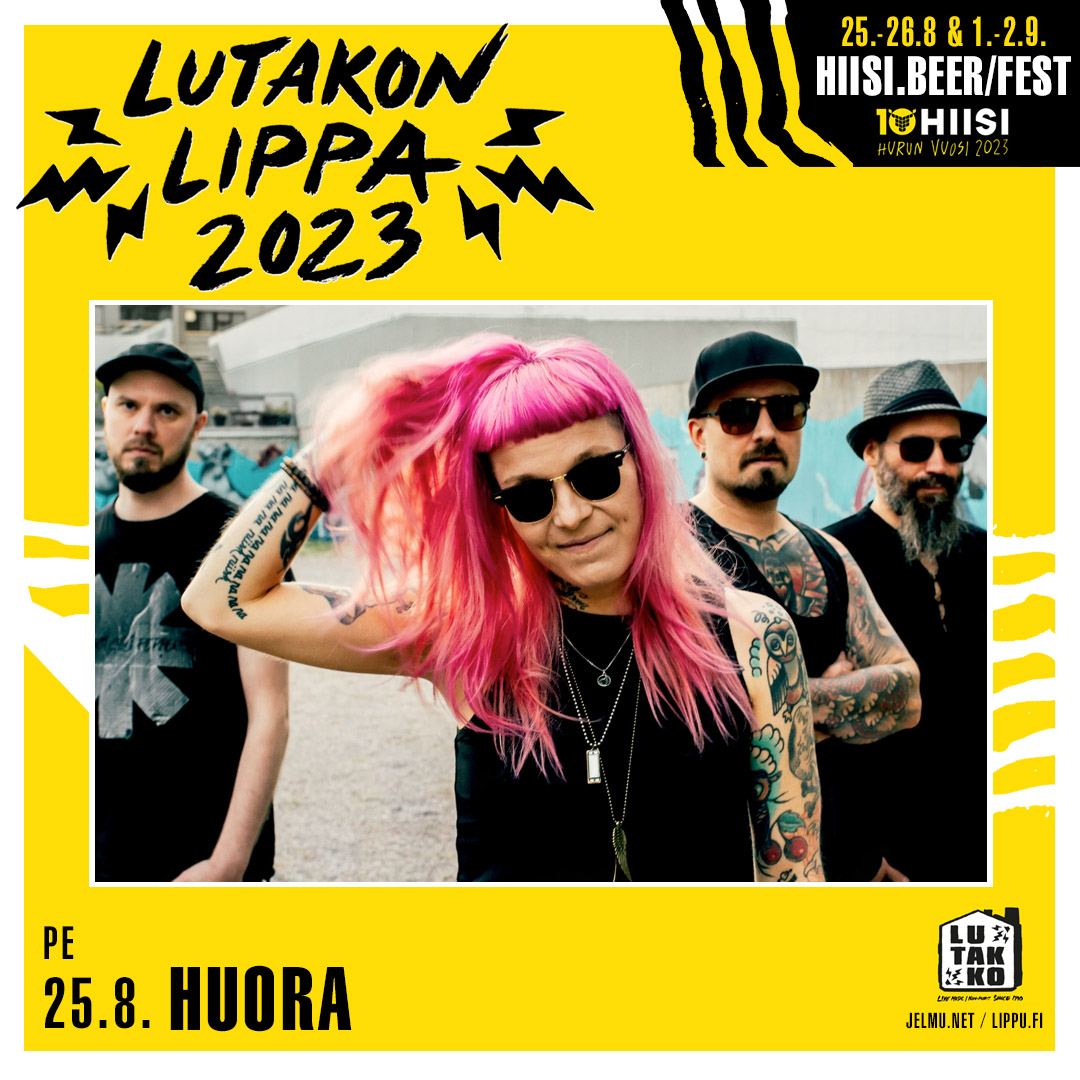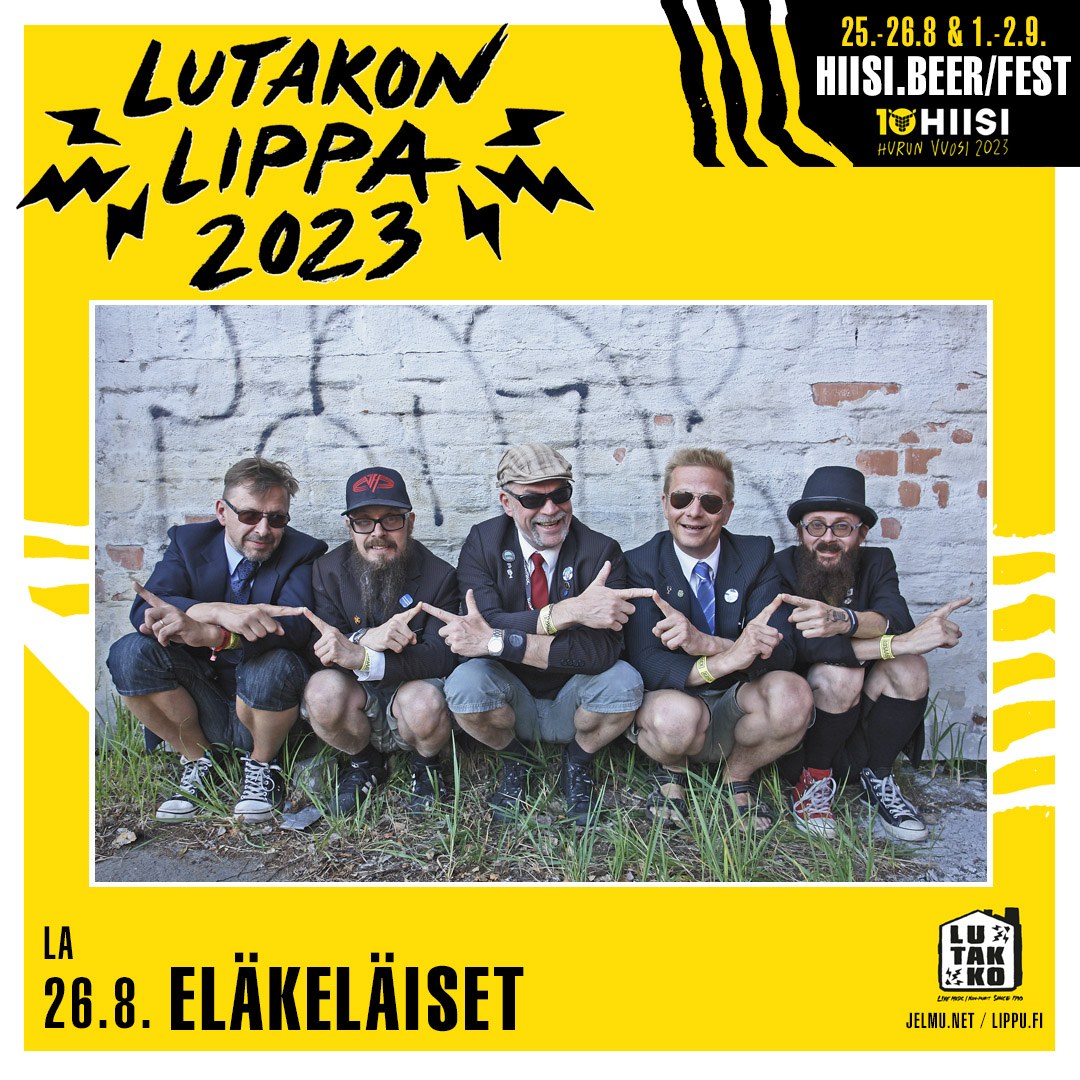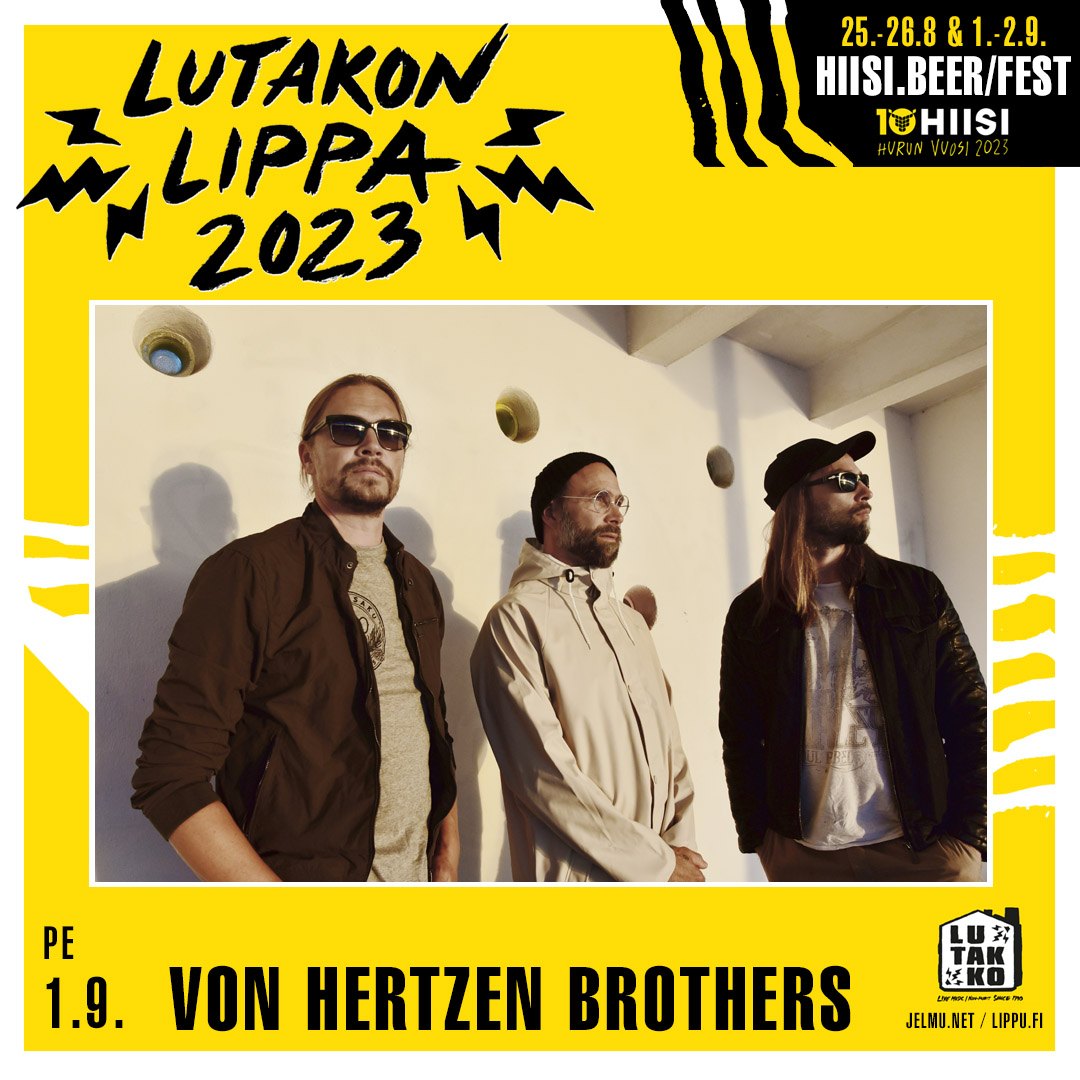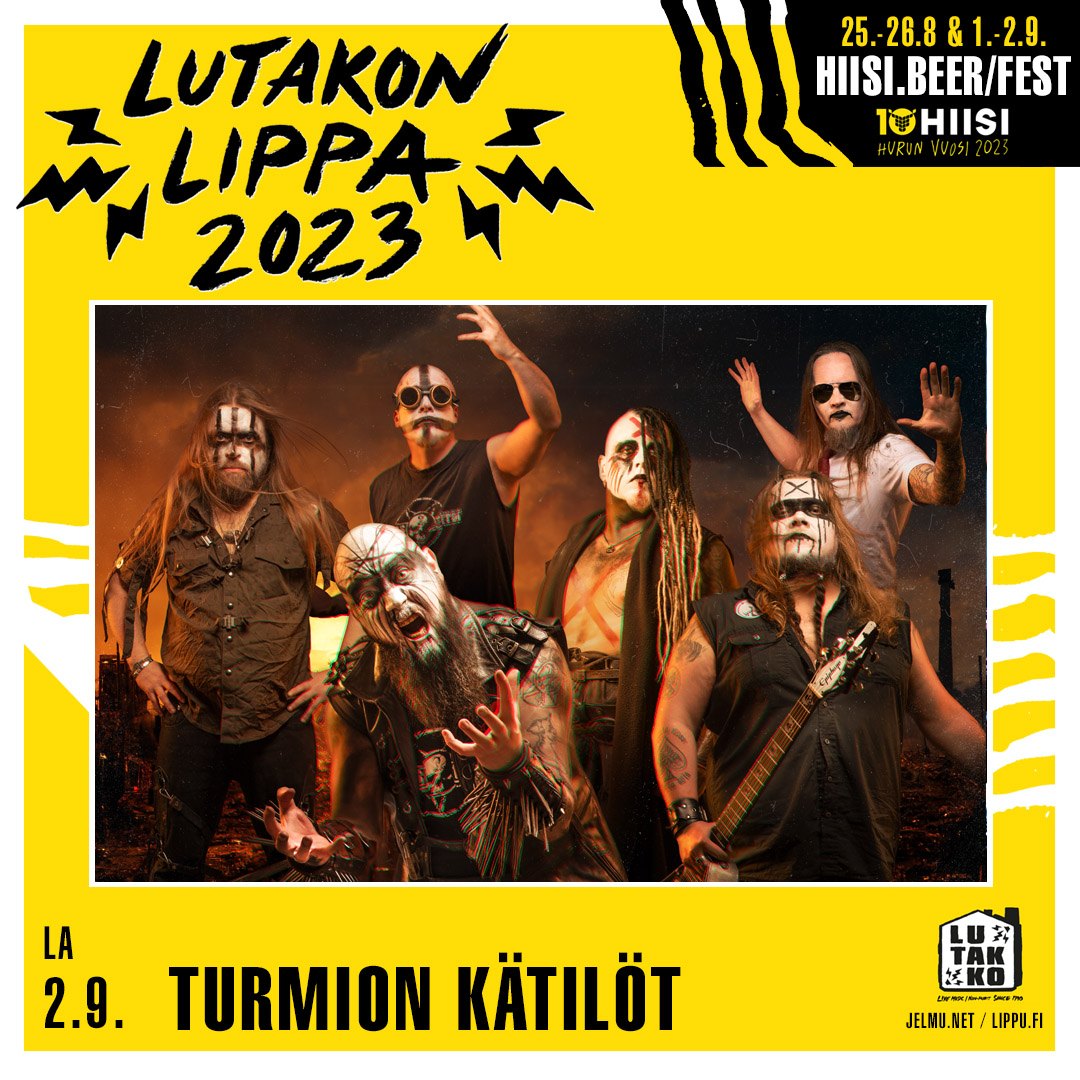 BREWERIES & BEER SELECTION
Both weeks will have a different set of guest breweries (25.08.-26.08. & 01.09.-02.09.).
The beer selection will change not only weekly, but daily according to the schedule below. Different days, different beers and even a switch in the middle of the day. We will curate the selection together with the participating breweries, so you know it'll be good! 🍻
We will announce the confirmed breweries at a later stage here. The same goes for the beerlist closer to the event.
In short, this is how each day is scheduled:
Beer festival opens daily at 14.00.
First set of beers available daily between 14.00-17.00 (beers announced later)
Second set of beers available daily between 17.00-20.00 (beers announced later)
Brewery booths close daily at 20.00 to the tune of Harjun iltasoitto.
After the brewery booths close, festival beers may still be found from the common bars during the gigs starting 20.00->
Not interested in the gigs? Tickets that include only the access to the beer festival (no gigs) will be sold at a later stage (if available). Best way to ensure your visit is to grab a ticket to the gigs though!
ARRIVAL, ACCOMODATION & WEATHER. + FOOD!
Our location is fantastic, as you can get to the festival via public transport from all over Finland. Get your tickets from Matkahuolto, Onnibus or VR. All the aforementioned come and go from about 800 meters of walking distance. If you wish, there are options of getting in and out of town during the same day.
Accommodation is readily available from about 50 meters of distance. Check hotels, hostels etc from which ever platform you prefer. Examples include Sokos Hotel Paviljonki, Green Star, Verso and Time Hostel. We do, however, recommend booking early.
Weather. The everlasting riddle of Finnish nature. Don't stress about it! During the day you'll find seats both indoors and outdoors, and while the brewery booths are located indoors you can also grab your drink and enjoy it outside. During the gigs, festival beers continue being poured outside near the gigs. So you'll be fine, trust us. 🍻
Food & more beer will be available downstairs at HIISI Taproom & Bottleshop. We'll cook up something special.
LIPPA GIGS 2023
Gigs are plenty during these two weeks, even on days of no beer festival. And rest assured, the beer on each gig is plenty better than average! Even new releases! Below you'll find all the gigs during the two weeks, where the beer festival days are marked nicely with a bottle. So take your pick!