PRESS RELEASE 10.09.2020
HIISI took home the Best Stout In Finland -award for the fourth year in a row!
The results of the Best Beer In Finland -competition came out in Tampere (Great Beers, Small Breweries -event) on Thursday 10.09.2020. HIISI's Ikiiurso Bourbon Barrel Aged (12,0%) came out on top for the third year running (2018, 2019 & 2020), which was preceded by Iku-Turso in 2017, also by HIISI.
The Best Beer In Finland -competition is one of seven competitions that are certified by the European Consumer Union (EBCU). The competition is conducted as a blind tasting. Other Certified competitions include the European Beer Star, World Beer Cup, Birra dell'Anno, Brussels Beer Challenge, Dutch Beer Challenge, and Austrian Beer Challenge.
"The year 2020 has been very difficult for craft breweries. Therefore, it feels extra special to take this prize home! Four consecutive wins for HIISI, and three consecutive wins for Ikiiurso are seemingly some kind of a record. On top of that, the Stout & Porter -category is absolutely stacked every year. All we can do is be grateful and keep on working.

All the best to each of the category winners, cheers!"

– Mikko Mäkelä, Panimoyhtiö Hiisi Oy.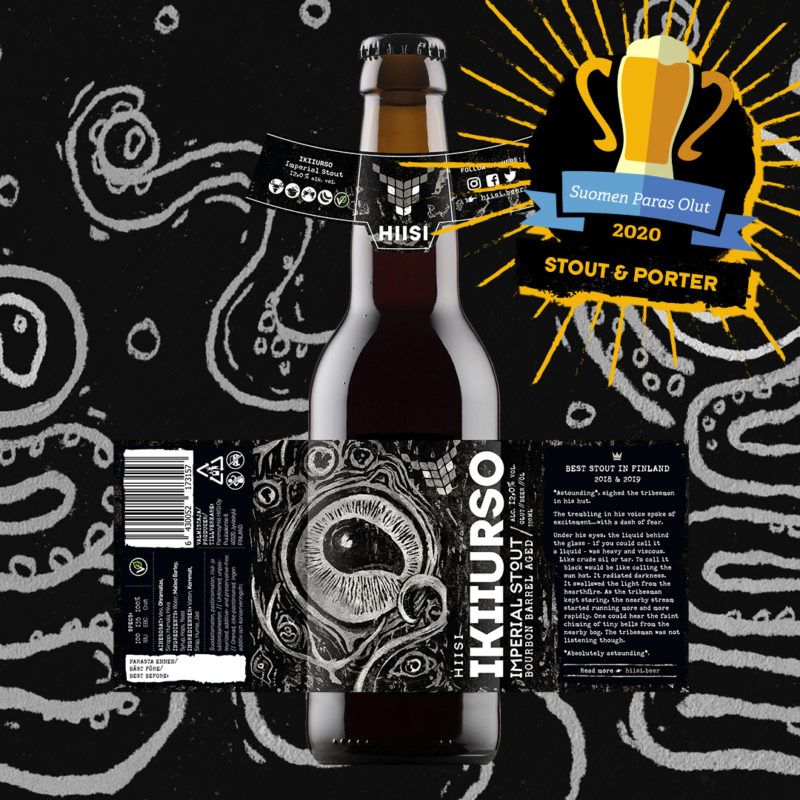 Previous HIISI-championships in the competition now include:
Ikiiurso Imperial Stout, 2020
Ikiiurso Imperial Stout, 2019
Rakki Forestfinnish Pale Ale, 2019
Ikiiurso Imperial Stout, 2018
Iku-Turso Imperial Stout, 2017
Donut Island Andrea Sour Cherry Berliner Weisse 2017
More info:
Mikko Mäkelä, HIISI Brewing Company Ltd.
mikko@hiisi.beer
+358 400 369 700