RAKKI
Forestfinnish Pale Ale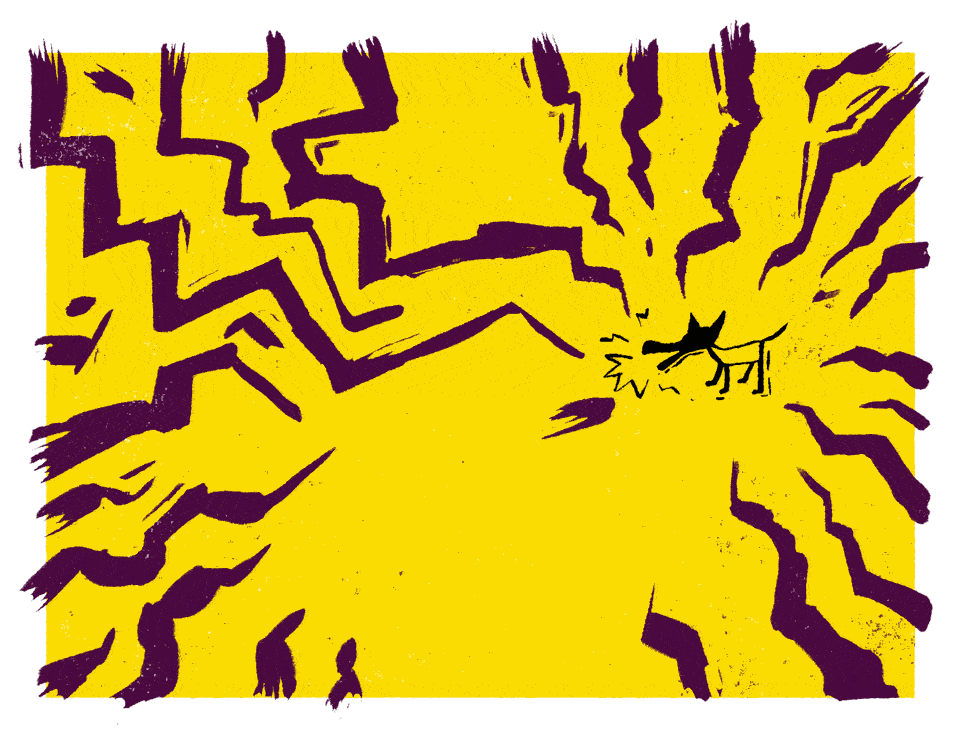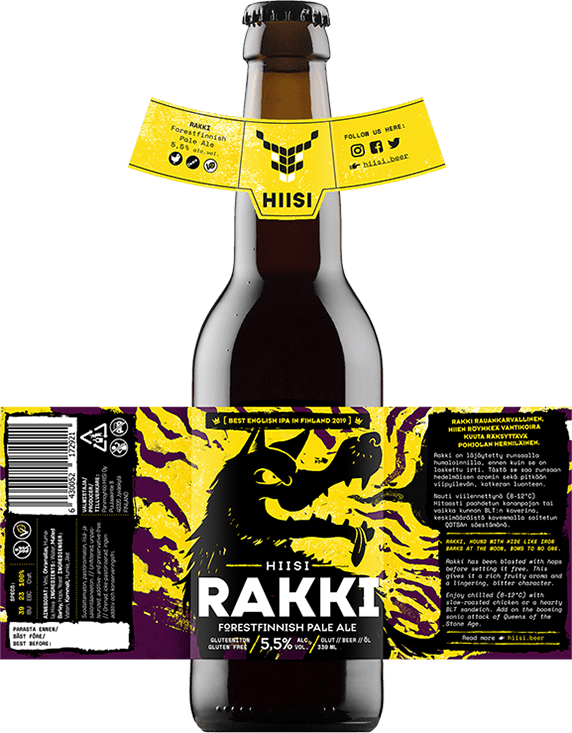 "Rakki, hound with hide like iron,
barks at the moon, bows to no one."
Rakki has been blasted with hops before setting it free. This gives it a rich fruity aroma and a lingering, bitter character.
Enjoy chilled (8–12°C) with slow-roasted chicken or a hearty BLT sandwich. Add on the booming sonic attack of Queens of the Stone Age.
Forestfinnish Pale Ale
39 IBU
alc. 5,5% vol.
23 EBC
Ingredients:
Water, Malted Barley, Hops, Yeast.
Availability: