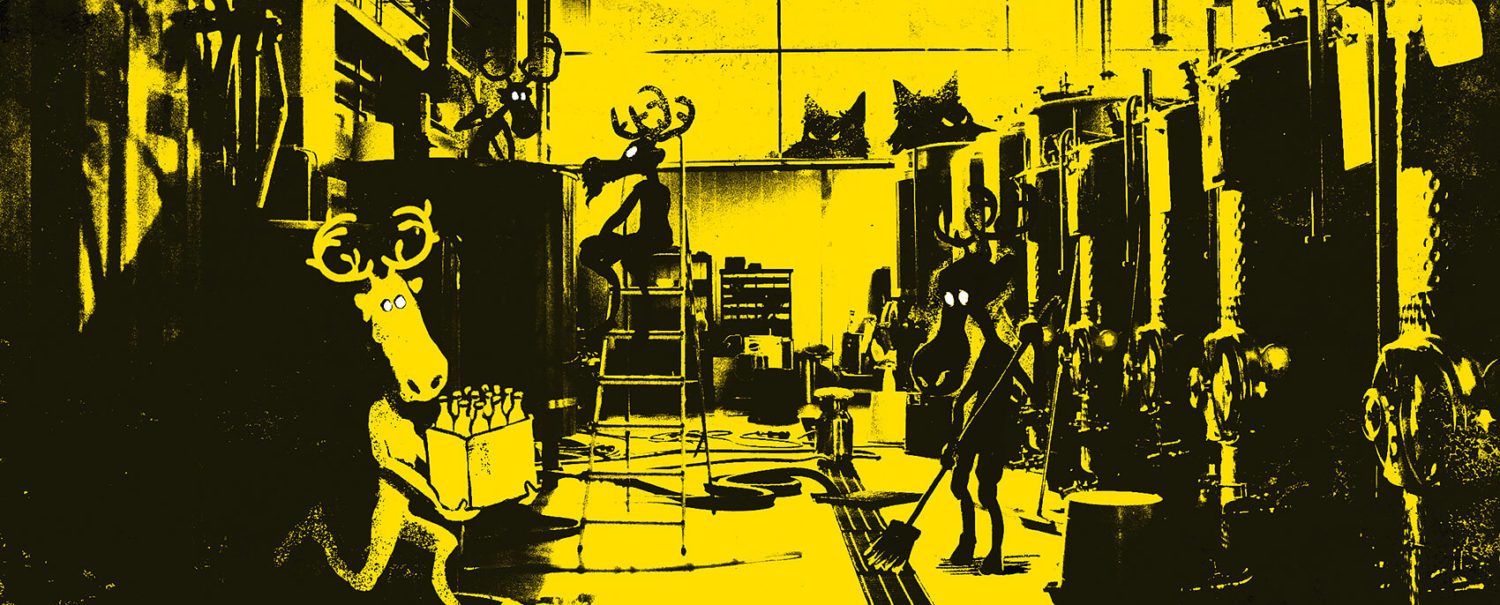 HIISI is a brewery
HIISI was founded in 2013, to fill a rather selfish need; We want to brew beers that we'd like to drink ourselves.
Even if we do this for a living now, we still consider ourselves hobbyists of beer – it's the flavor and meaningfulness of the beer that counts. We believe that, instead of just a beverage and means of intoxication, beer is an experience. Beer should be aromatic, nuanced and balanced, multi-sensory by nature.
In addition to brewing great beer, we want to enjoy ourselves. We are here to develop interesting concepts with interesting people. We enjoy translating Finnish mythology and its lesser-known aspects into beers with character. We look for new ingredients and processes to continuously improve our craft and knowhow. We study, we try. We make our own.
We will not educate others on the importance of rules, as we often do not follow them ourselves. We don't concern ourselves with the reinheitsgebot, and we do not consider ourselves to be above any style of beer.
That's HIISI. Beer, against boredom.