NUUTTI
Coffee & Habanero Stout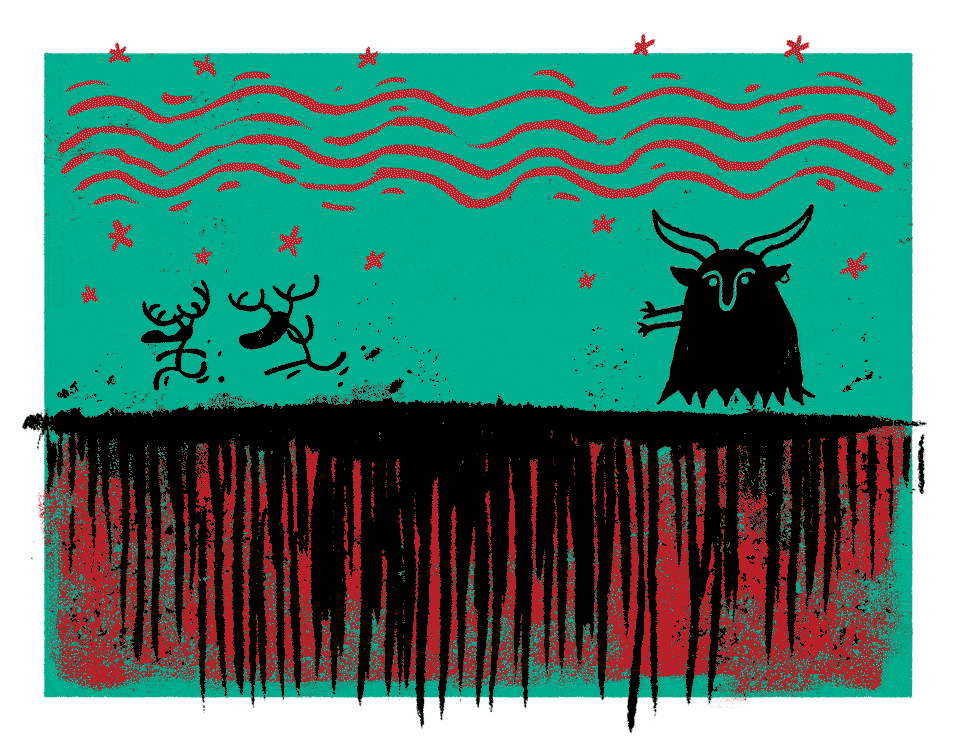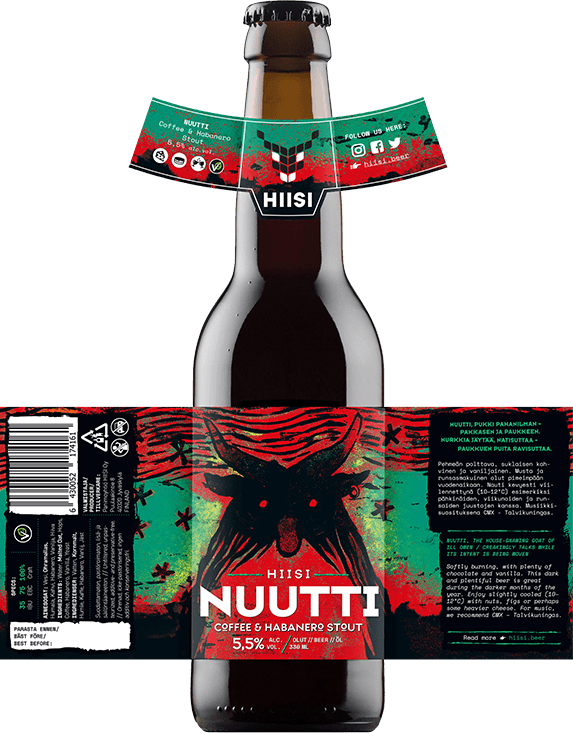 "Nuutti, the house-gnawing goat of ill omen,
creakingly talks while its intent is being woven."
Softly burning, with plenty of chocolate and vanilla. This dark and plentiful beer is great during the darker months of the year. Enjoy slightly cooled (10-12°C) with nuts, figs or perhaps some heavier cheese. For music, we recommend CMX – Talvikuningas.
Coffee & Habanero Stout
35 IBU
alc. 5,5% vol.
75 EBC
Ingredients:
Water, Malted Barley, Hops, Coffee, Habanero, Vanilla, Yeast.
Availability: