KIPINÄTÄR
Barrel Aged Imperial Stout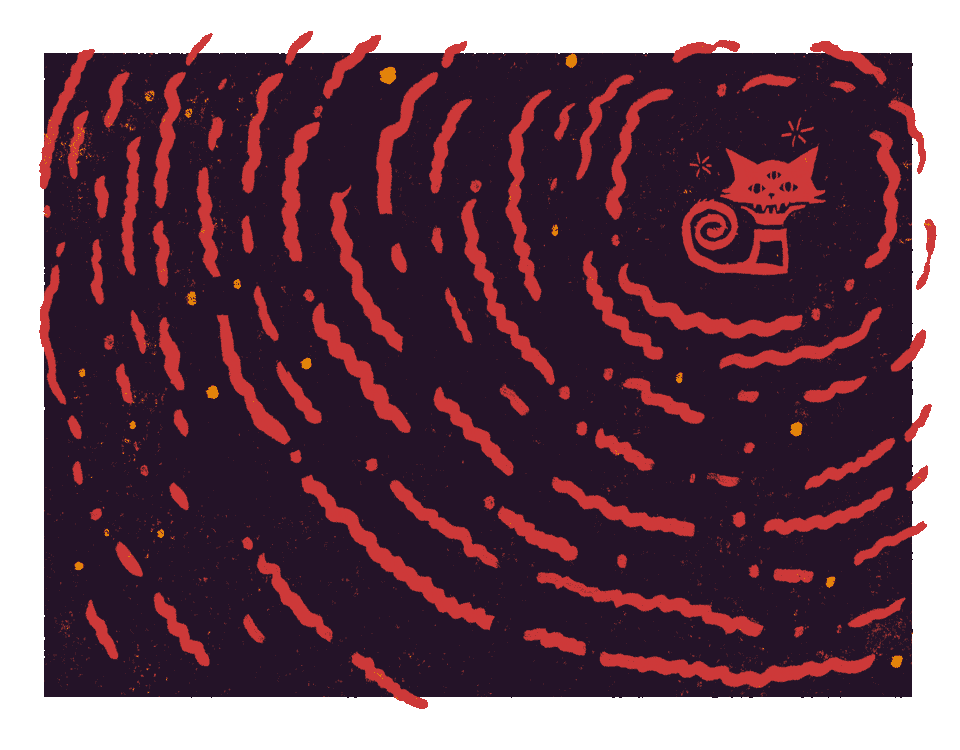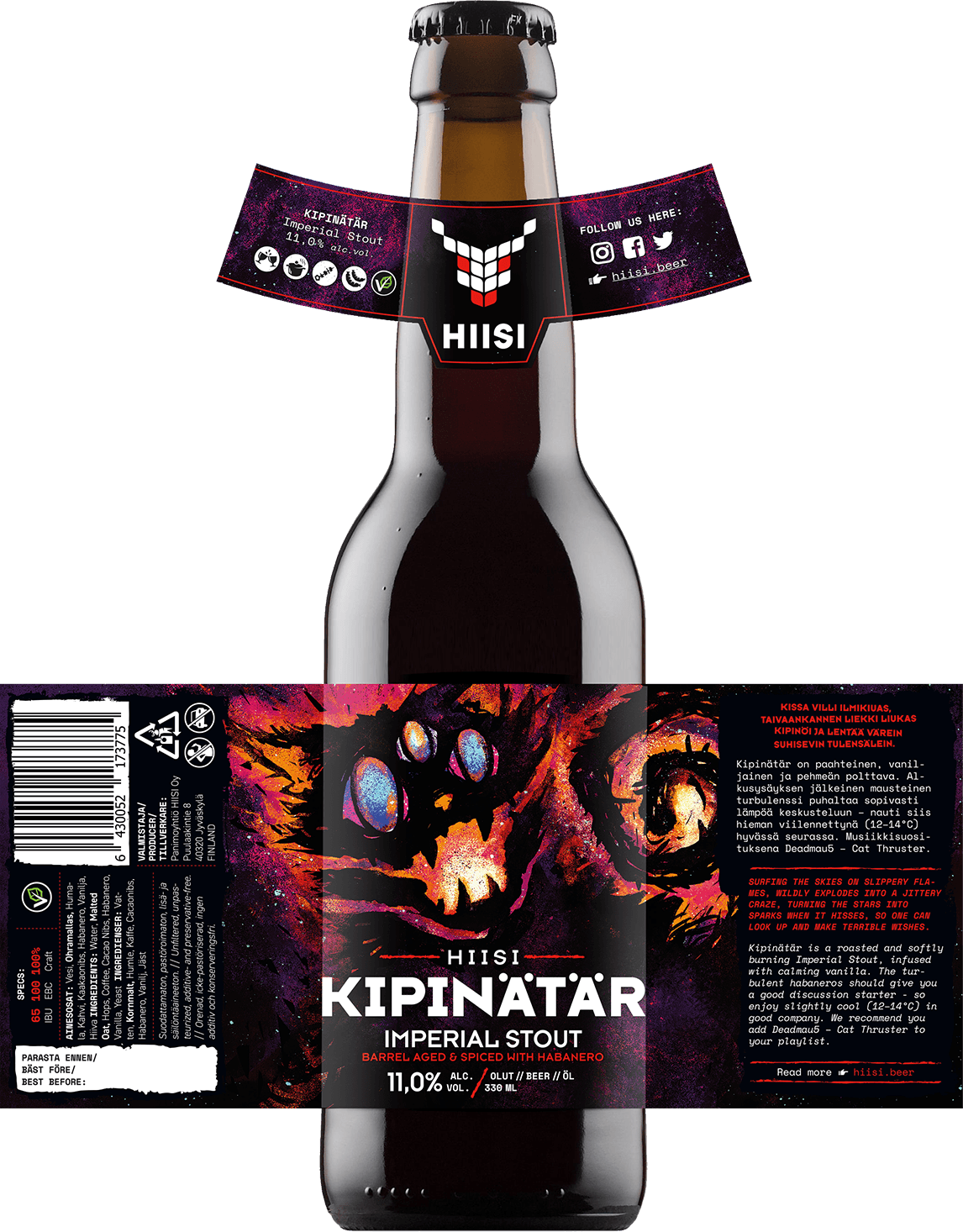 "Surfing the skies on slippery flames,
wildly explodes into a jittery craze,
turning the stars into sparks when it hisses,
so one can look up and make terrible wishes."
Kipinätär is a roasted and softly burning Imperial Stout, infused with calming vanilla. The turbulent habaneros should give you a good discussion starter – so enjoy slightly cool (12-14°C) in good company. We recommend you add Deadmau5 – Cat Thruster to your playlist.
Barrel Aged Imperial Stout
65 IBU
alc. 11,0% vol.
100 EBC
Ingredients:
Water, Malted Barley, Hops, Coffee, Cacao Nibs, Habanero, Vanilla, Yeast.
Availability: