Kuu BA
Barrel Aged White Wine Pale Ale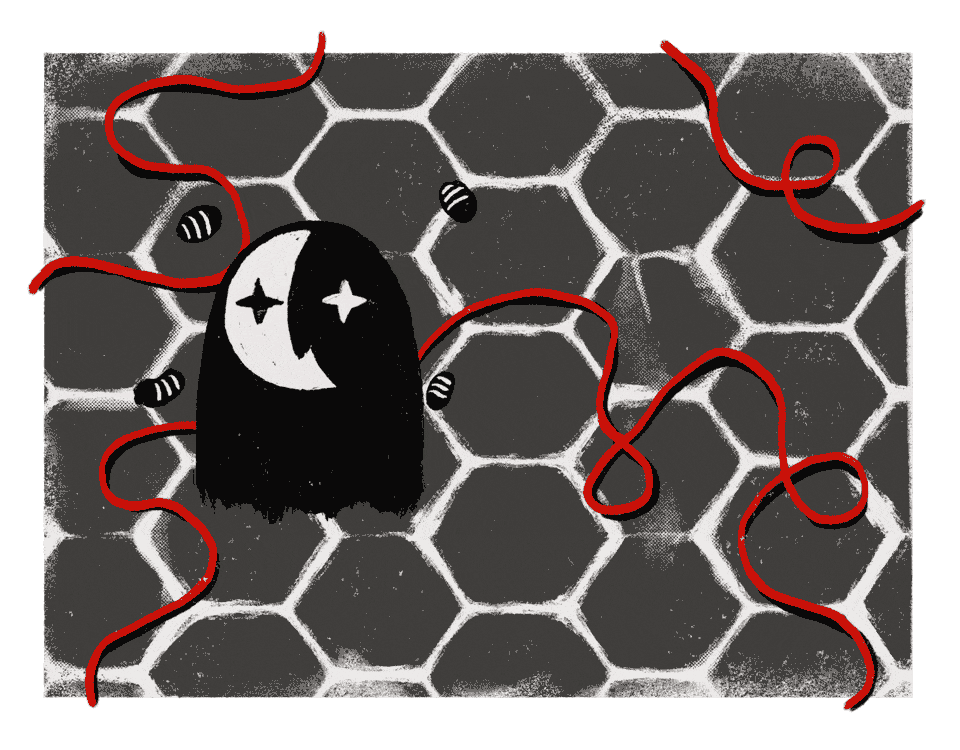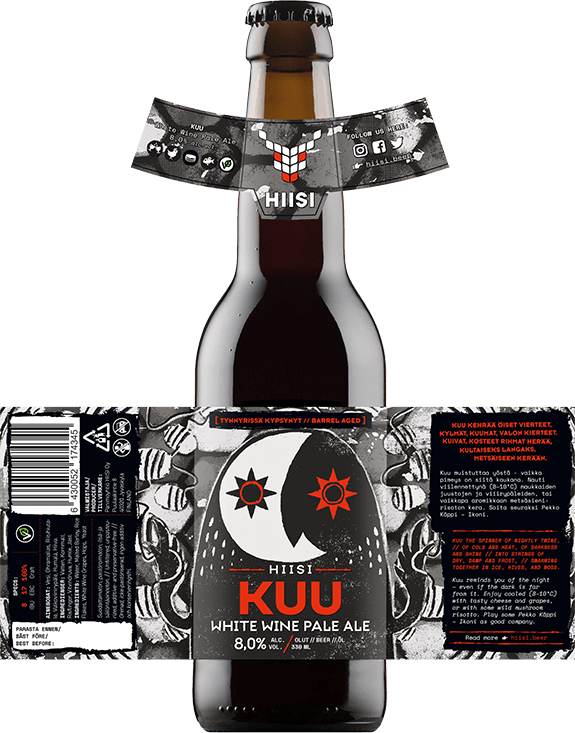 Kuu the spinner of nightly twine,
of cold and heat, of darkness and shine
Into strings of dry, damp and frost,
swarming together in ice, hives, and moss.
Kuu reminds you of the night – even if night is far from it. This batch of Kuu was aged in French white wine barrels. Enjoy cooled (8-10°C) with tasty cheese and grapes, or with some wild mushroom risotto. Play some Pekko Käppi – Ikoni as good company.
Barrel Aged White Wine Pale Ale
17 IBU
alk. 8,0% vol.
8 EBC
Ingredients:
Water, Malted Barley, Rice Flakes, White Wine Grapes, Hops, Yeast.
Availability: